Commercial use meat vegetable chopper/Automatic stainless steel meat grinder/Sausage processing plant meat food chopper
Product information of meat bowl cutting machine
The meat bowl cutting machine use the high speed blade to chop meatball into puree,and mix water,ice and some ingredients into uniform emulsion.With the high speed of blade, machine runtime can be saved and reduce heat in the process so as to keep the tenderness and tinct of the output.Our machine choose superior stainless steel martial,the blade has been specially processed with import martial.The bowl can prevent overflow.
Product application of meat bowl cutting machine
The meat bowl cutter machine is the key equipment in the production process of meat products. The high-speed rotating chopping knives can mix the raw meat chop into a fine clam-like shape, and at the same time, the other auxiliary materials can be evenly stirred. It is applied in hotel, a restaurant, a canteen, and a meat processing plant.
Product feartures of meat bowl cutting machine
The material and the auxiliary materials are kneaded into meat or meat by using the cutting action of the high-speed rotation of the file.

The material has a short cutting time and a small temperature rise, which improves the fineness of the material and can fully extract the protein.

The product has the characteristics of strong elasticity, good emulsification result and high yield.

The main body of the machine is made of high quality stainless steel, with reasonable structural design, high processing precision, easy operation and maintenance, and imported components for key components.
Product parameter of meat bowl cutting mahine
| | | | | |
| --- | --- | --- | --- | --- |
| Model | ZB-20 | ZB-40 | ZB-80 | GZB-125 |
| Capacity | 5-10 kg | 150-20 kg | 50-60 kg | 80-110 kg |
| Bowl size | 550 mm | 770 mm | 978 mm | 1076 mm |
| Machine size | 820*660*930 mm | 1100*800*1100 mm | 1850*1300*1150 mm | 2020*1450*1300 mm |
| Power | 0.75+2.2 kw | 1.5+3 kw | 11+2.2+0.75 kw | 15+3+0.75 kw |
| Weight | 300 kg | 400 kg | 760 kg | 1800 kg |
Product photos of meat bowl cutting machine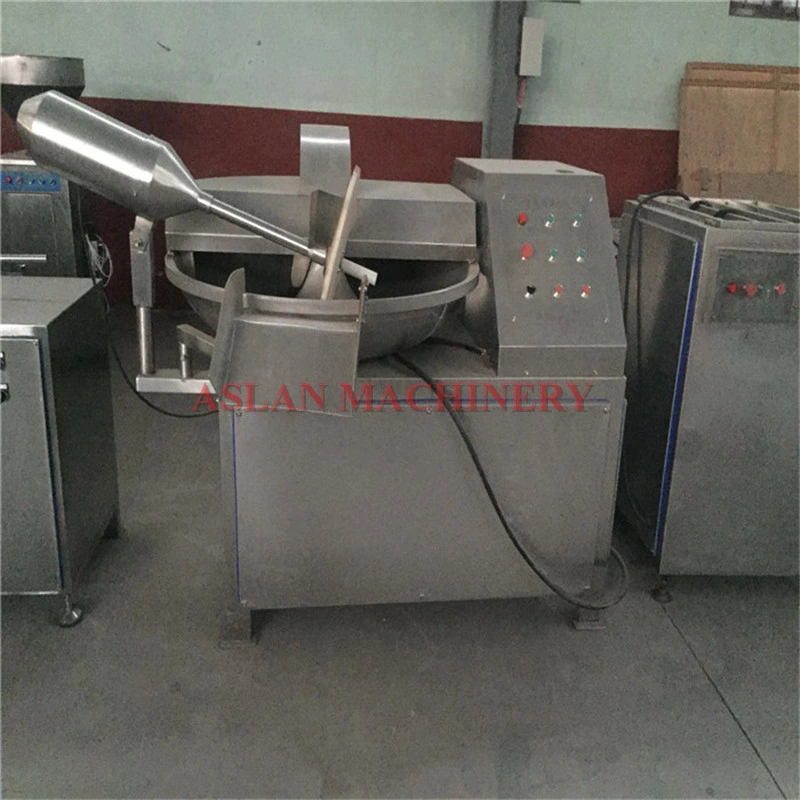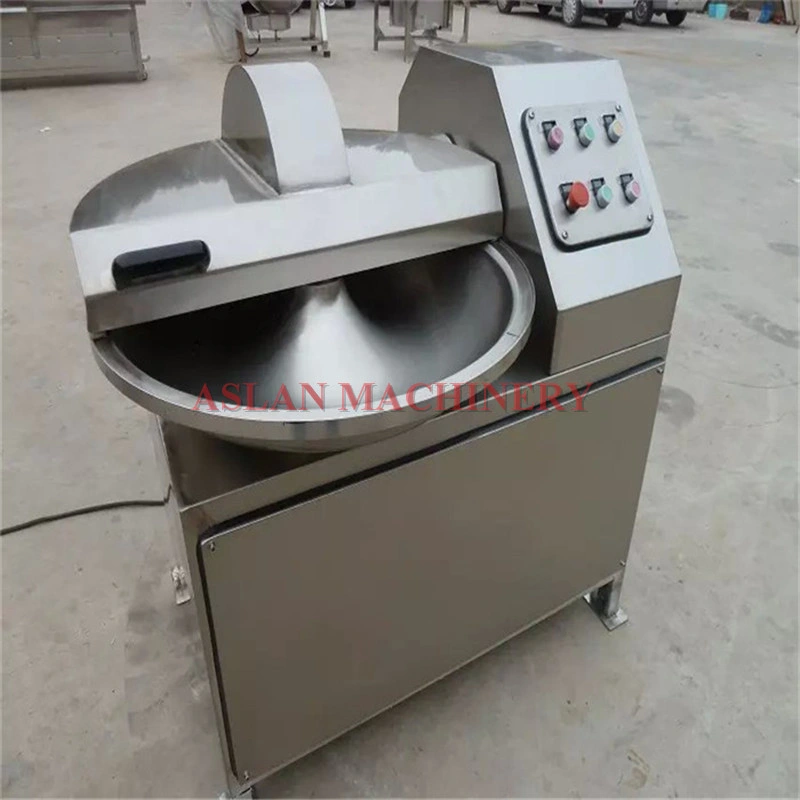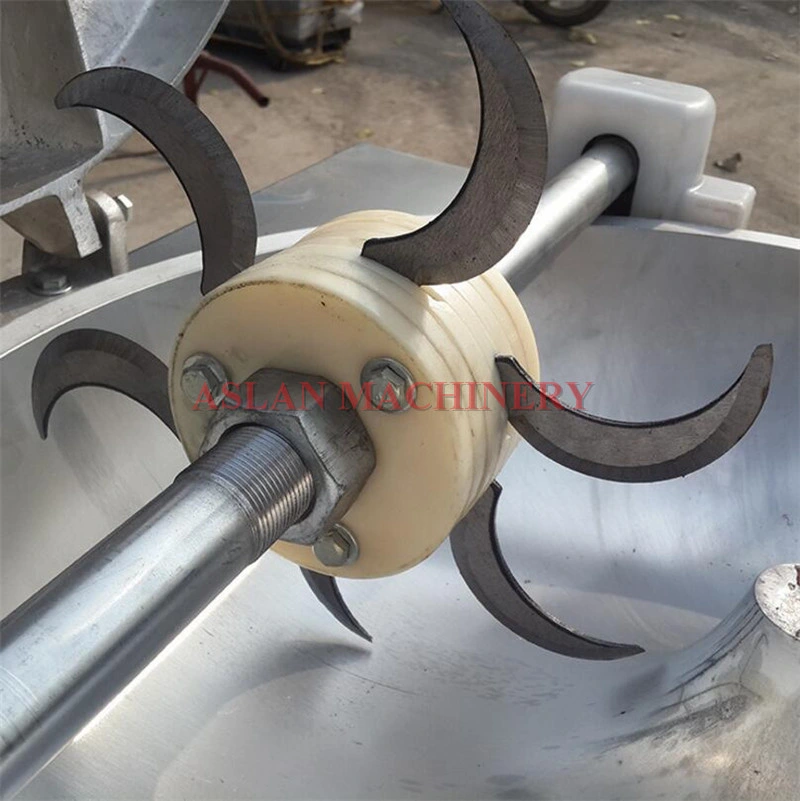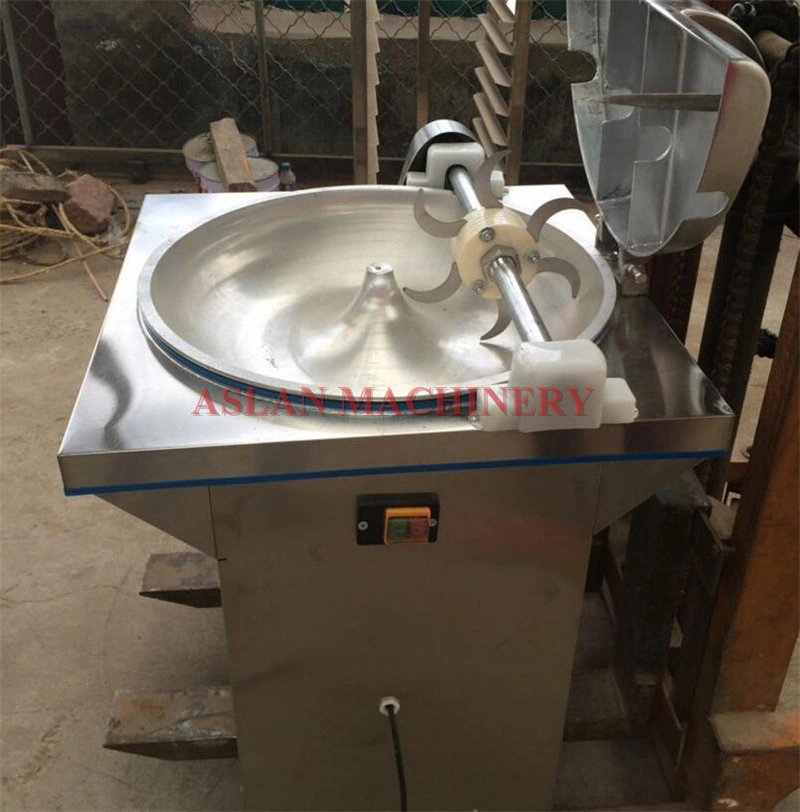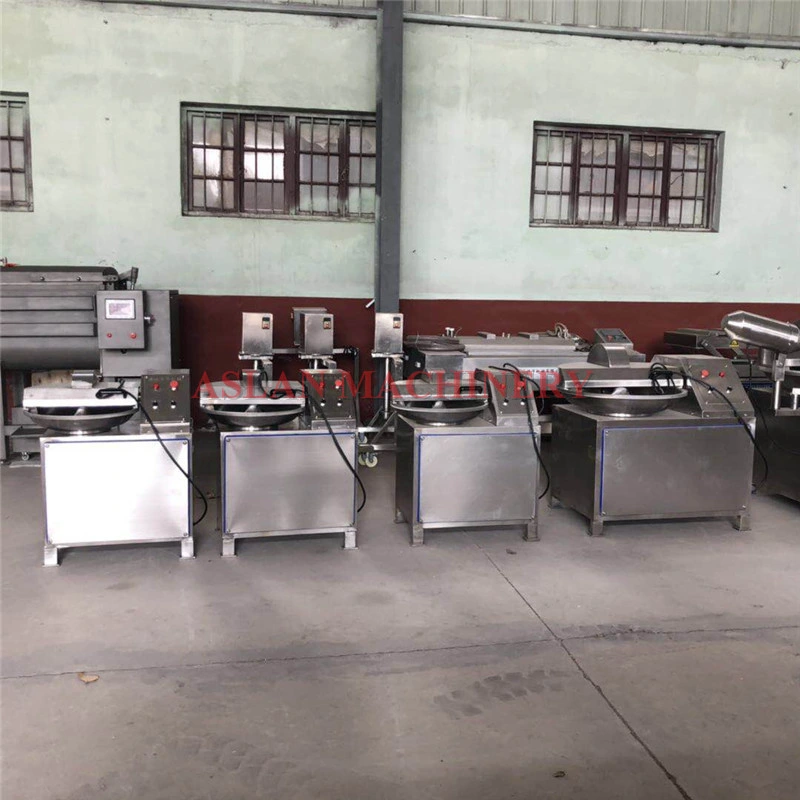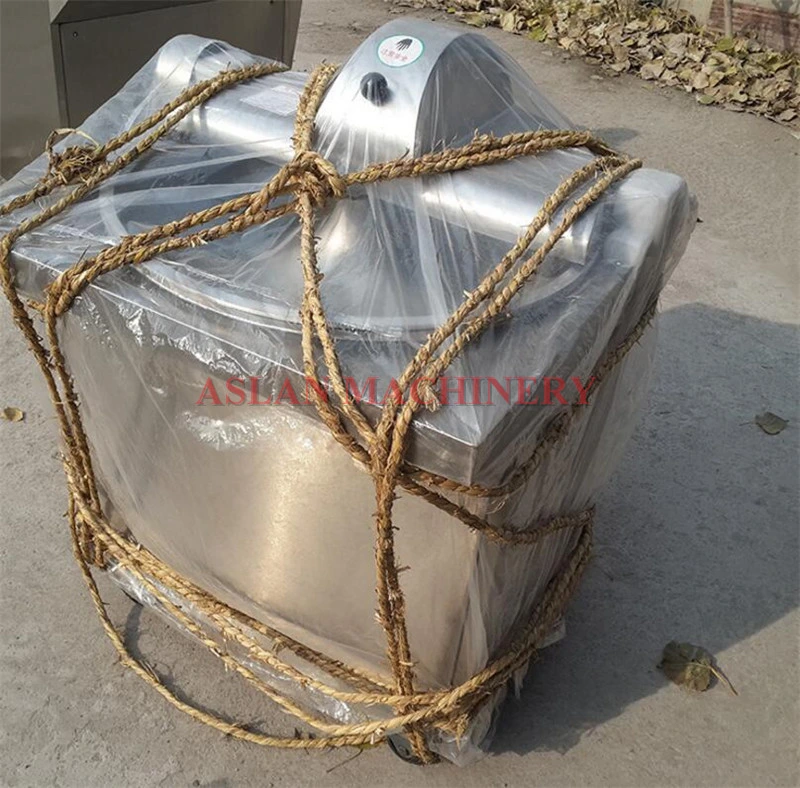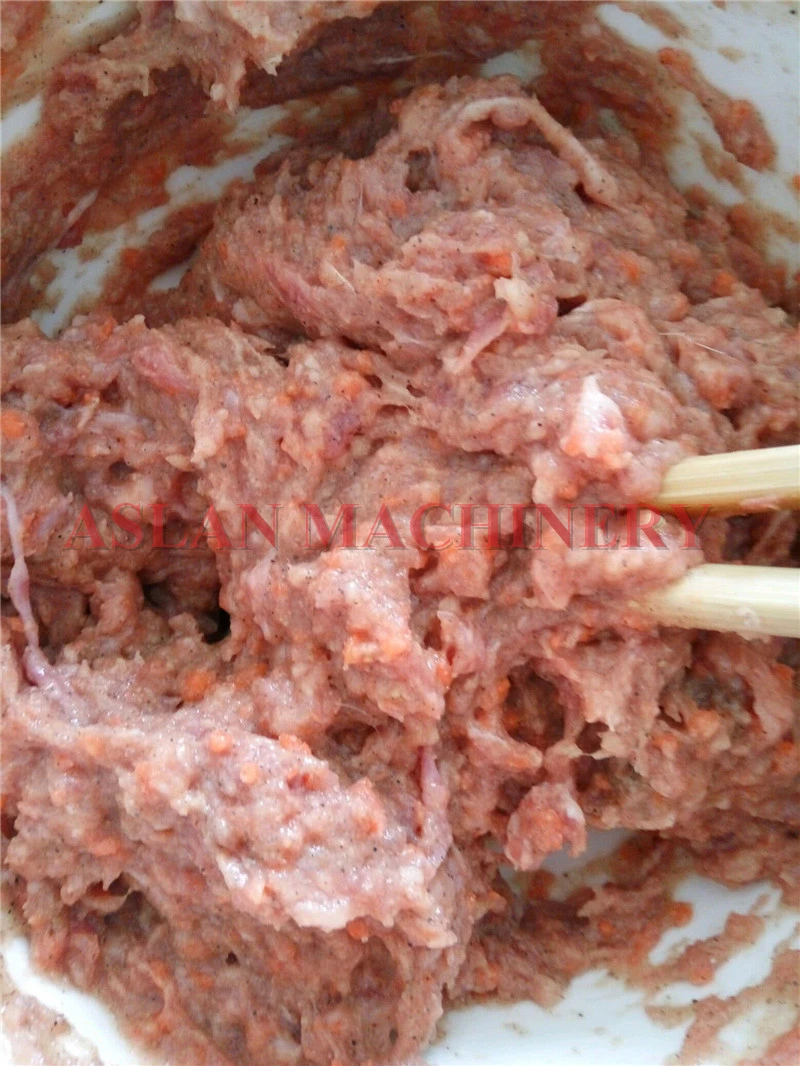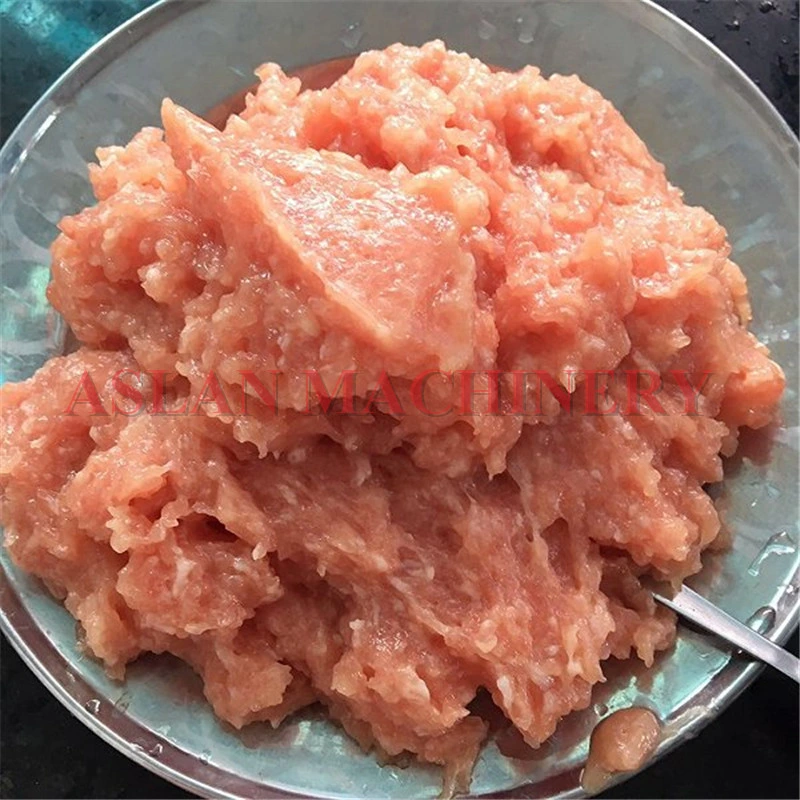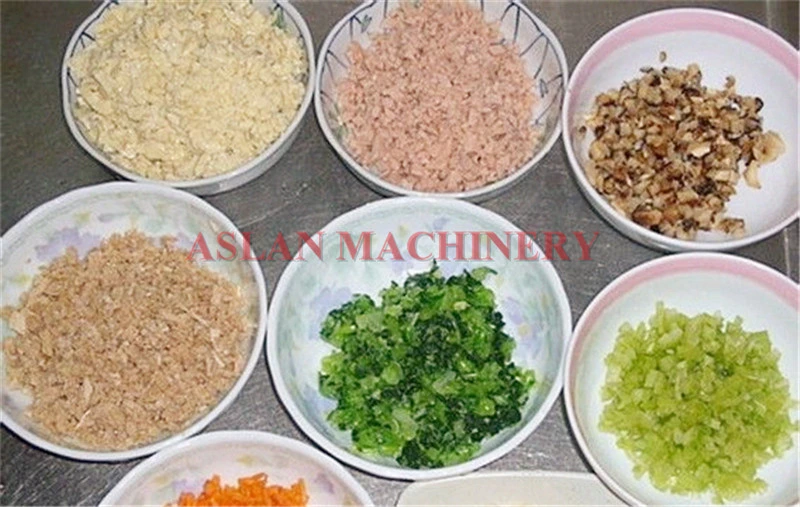 Our company's information
ZhengzhouAslan machinery co.,ltd Founded in 2014, is one food and package machinery manufacturer and sale all in one enterprise with import and export rights as endorsed by the State Bureau of Foreign Trade and Economic Cooperation and the General Administration of Customs. The company mainly engaged in food machinery, package machinery and other small and medium-sized equipment import and export business. our company has stable long-term cooperation users.our machines had sell to all over the world.Meanwhile,South Amercia and North America are our main market . we insist the honesty and trustworthiness idea , quality come first ,we get trust from our customer . we are on the way to sell more MADE IN CHINA machines to the World .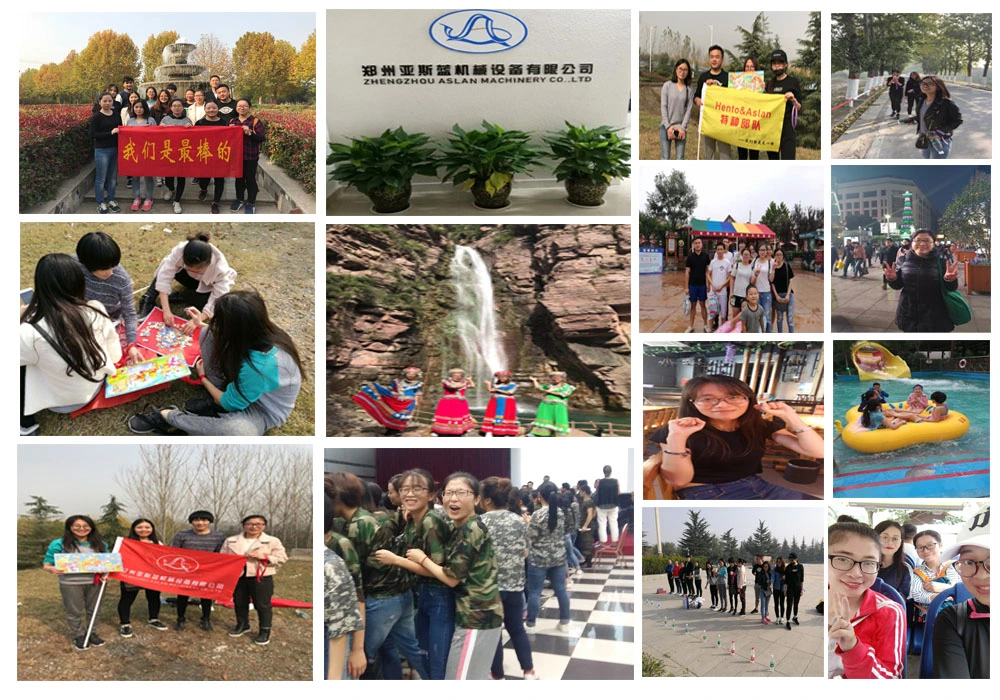 Contact me!

It is my honor to serve you.

So if you are interested in our products and want to know more details of the products,please contact me directly.Also you can add me up on WhatsApp or Wechat.

I am looking forward to our cooperation.Thanks