Henny Penny pressure fryer
Paramater
| | | | | | |
| --- | --- | --- | --- | --- | --- |
| Model | N/W(kg) | panel style | Filtration System | Panel Storage | heating fuel |
| PFE-800 | 135 | computer | YES | YES | electric |
| PFE-600 | 135 | computer | YES | YES | electric |
| PFE-600L | 135 | LCD | YES | YES | electric |
| PFE-500 | 135 | Mechanical | YES | NO | electric |
| MDXZ-24 | 110 | Mechanical | NO | NO | electric |
| MDXZ-16 | 30 | Mechanical | NO | NO | electric |
| | | | | | |
| --- | --- | --- | --- | --- | --- |
| Model | Voltage | Power(Kw) | Temp Range | Capacity(L) | Dimension(cm) |
| PFE-800 | 380V/220V | 13.5 | 20~200ºC | 24 | 46*96*123 |
| PFE-600 | 380V/220V | 13.5 | 20~200ºC | 24 | 46*96*123 |
| PFE-600L | 380V/220V | 13.5 | 20~200ºC | 24 | 46*96*123 |
| PFE-500 | 380V/220V | 13.5 | 20~200ºC | 24 | 46*96*123 |
| MDXZ-24 | 380V/220V | 13.5 | 20~200ºC | 24 | 46*96*123 |
| MDXZ-16 | 380V/220V | 3 | 20~200ºC | 16 | 52*40*52 |
| | | | | | |
| --- | --- | --- | --- | --- | --- |
| Model | Voltage | Power(Kw) | Temp Range | Capacity(L) | Dimension(cm) |
| PFG-800 | 220V/50hz | 1 | 20~200ºC | 25 | 46*96*123 |
| PFG-600 | 220V/50hz | 1 | 20~200ºC | 25 | 46*96*123 |
| PFG-600L | 220V/50hz | 1 | 20~200ºC | 25 | 46*96*123 |
| PFG-500 | 220V/50hz | 1 | 20~200ºC | 25 | 46*96*123 |
| MDXZ-25 | 220V/50hz | 1 | 20~200ºC | 25 | 46*96*123 |
| MDXZ-16 | 220V/50hz | 3 | 20~200ºC | 16 | 52*40*52 |
| | | | | |
| --- | --- | --- | --- | --- |
| Model | N/W(kg) | panel style | Filtration System | Panel Storage |
| PFG-800 | 135 | computer | YES | YES |
| PFG-600 | 135 | computer | YES | YES |
| PFG-600L | 135 | LCD | YES | YES |
| PFG-500 | 135 | Mechanical | YES | NO |
| MDXZ-25 | 110 | Mechanical | NO | NO |
| MDXZ-16 | 20 | Mechanical | NO | NO |
Product Description
PFG/PFE and MDXZ series henny penny style chicken pressure fryer use low -temperature high -pressure principle ,fried food crisp outside and tender,bright color. The whole body of 304 stainless steel ,beautiful and durable,digital computer control panel ,simple operation .Automatically control the temperature and time .to facilitate the daily operation .Maximum frying temperature up to 200ºC.Fryer installed inside a filtration system, several filters,extend the life of frying oil, improve product quality, reduce the cost of oil .It is commonly used in fried foods restaurants, hotel and other catering eatablishments.
Features
1.With Five sections of heating function, the Maillard reaction and caramelization reaction are more distinct. the food can get a better colour and lustre ,fragrance and flavour.
2.the standard of temperature can be switched between ºC and °F in panel.
3.With oil filtration reminding ,when frying for set times,it will alarm to remind filtration.
4.Equipped with thermal insulation, save energy and improve efficiency .
5. Four casters carrying capacity together with brake function ,ease of movement and positioning .
6.All stainless steel body easy to wash and wipe ,long service life ,
7.Aluminum lid,rugged and lightweight ,easy to open and close
8.Built -in automatic oil filter system ,easy to use and energy efficient
9.The machine has a total of 10 storage keys 1-0 for 10 categories of food frying use.
10.The computer digital control panel ,elegant,easy to operate,accurately control time and temperature.
11.High efficiency heating elements.
12.Shortcuts to save memory function, constant time and temperature ,easy to use
we have electric /natural gas/LPG gas styles,220V,380V,120V all ok ,must can satisfy your demand ,for working video ,manual,oil filter principle and operate,or more detailed pictures ,please contact with me freely.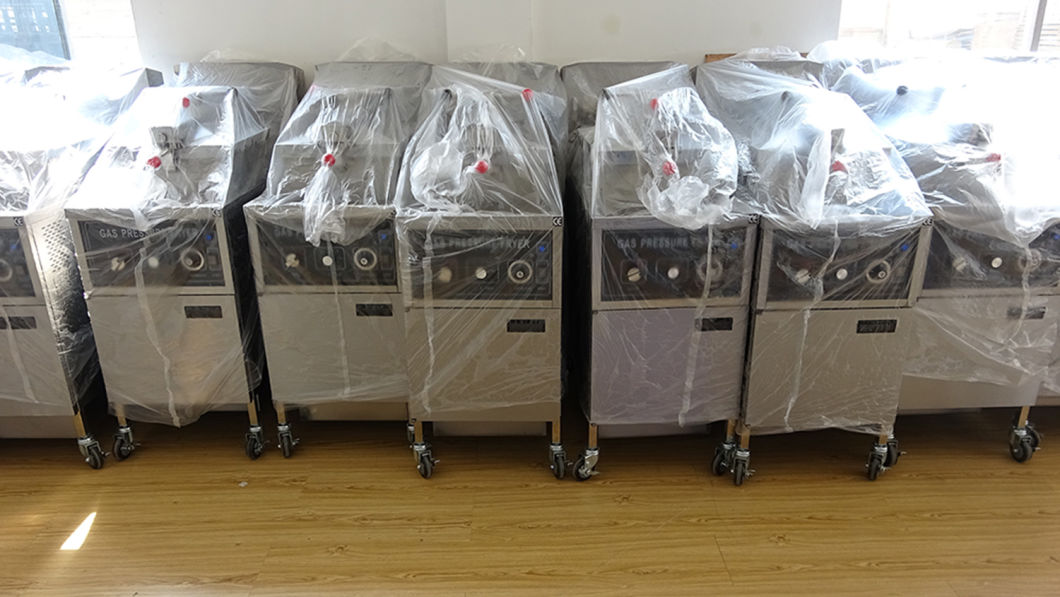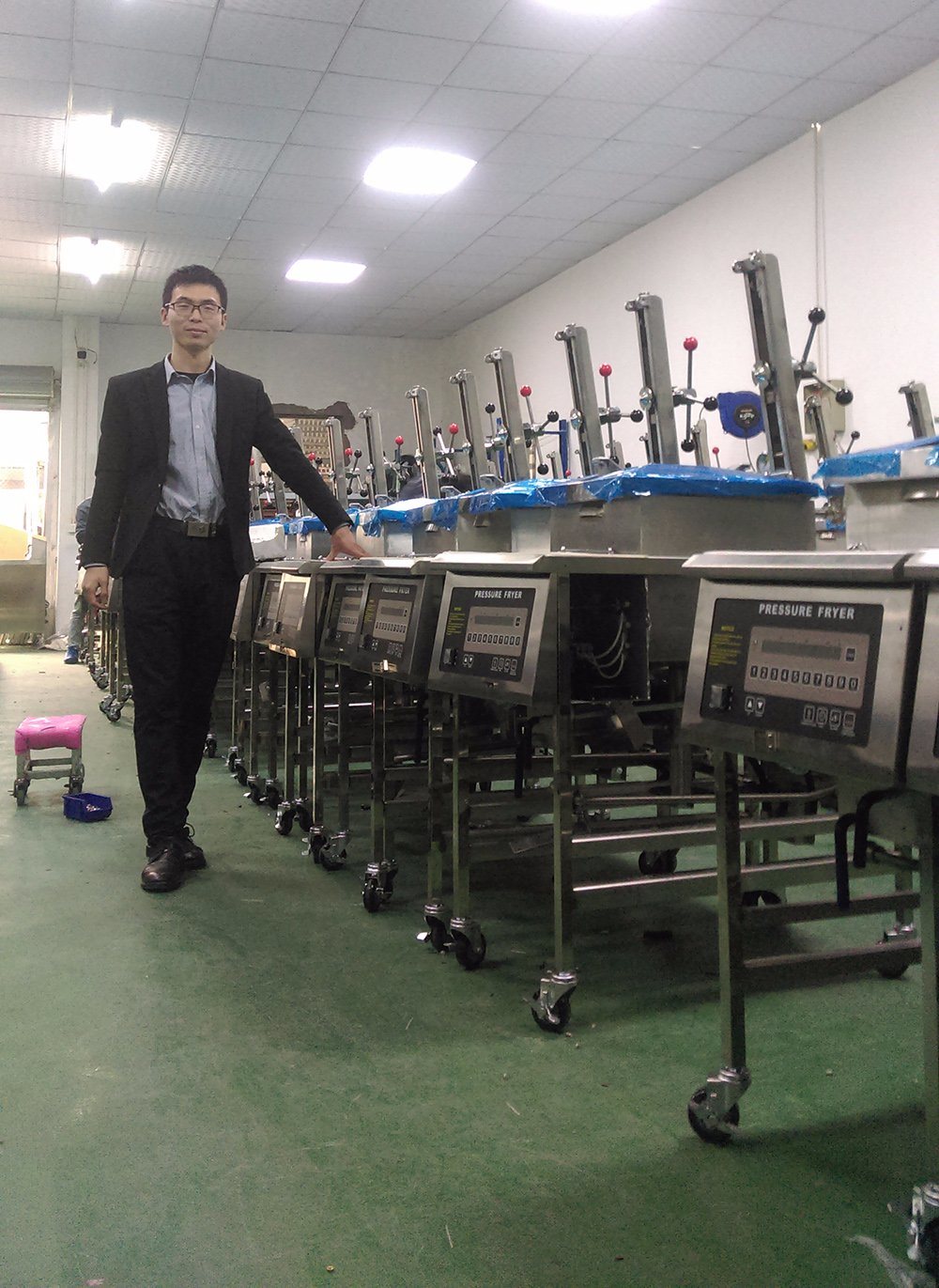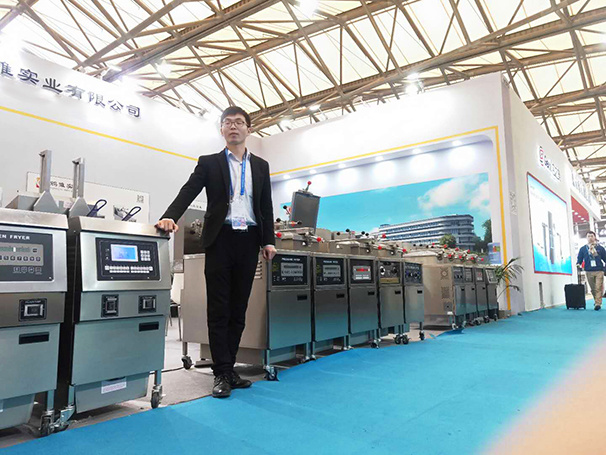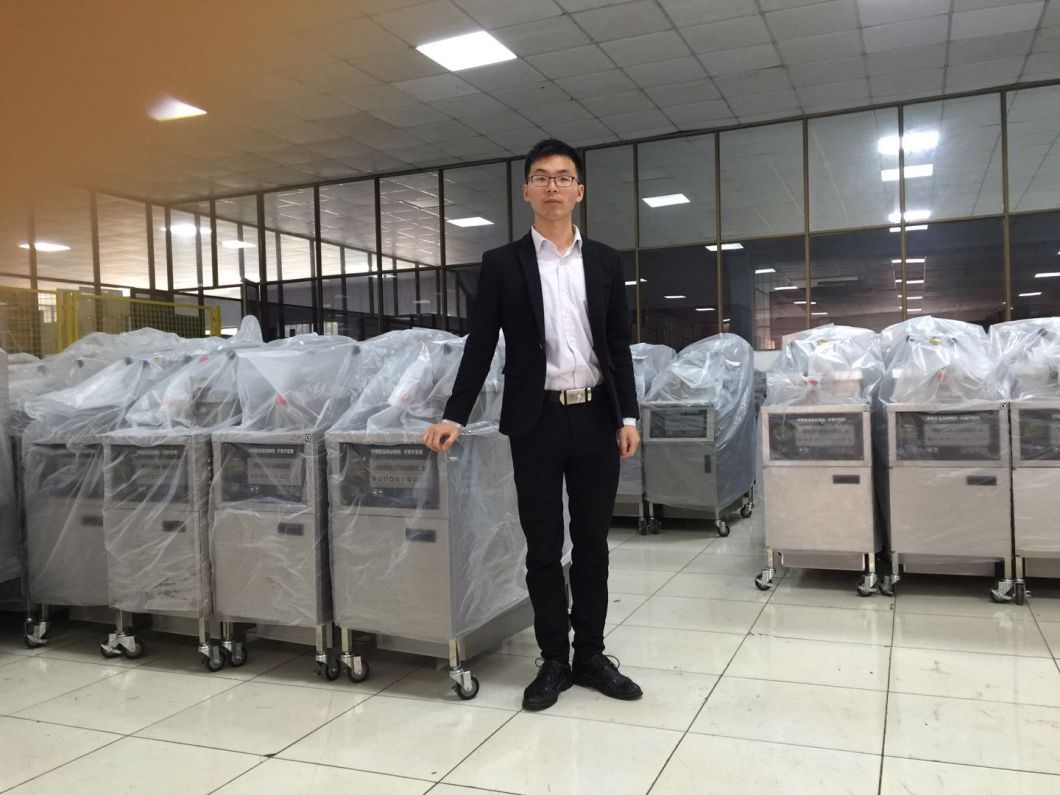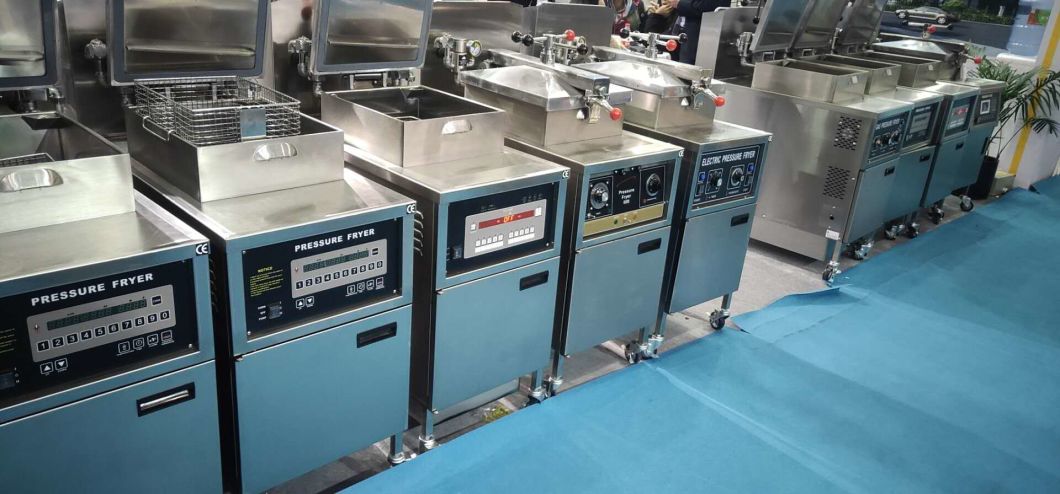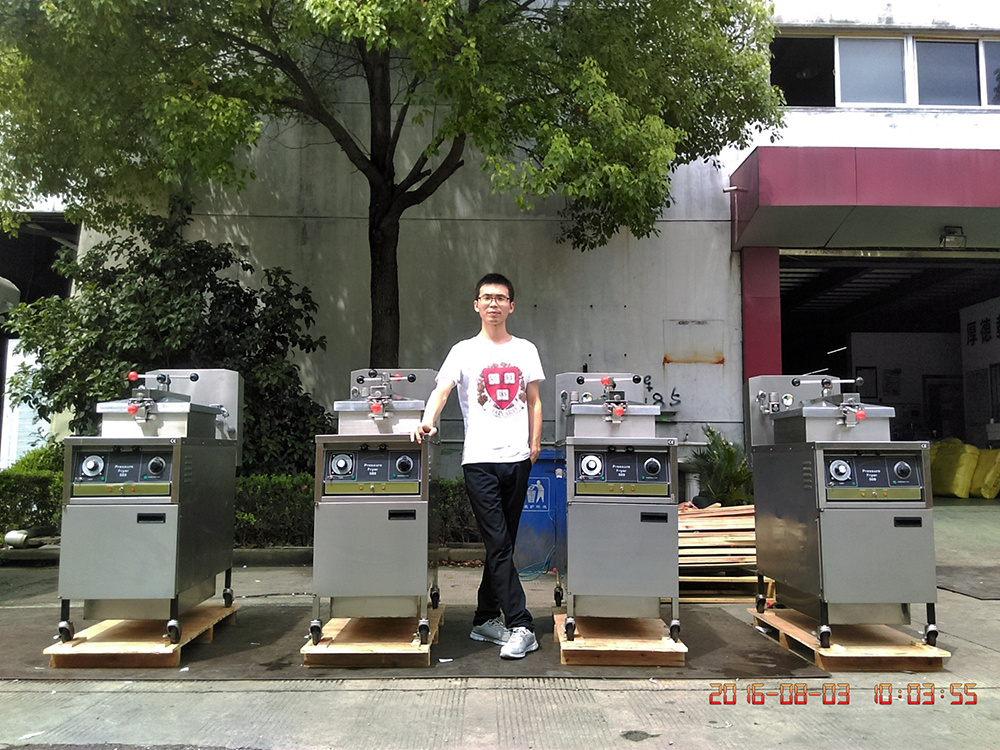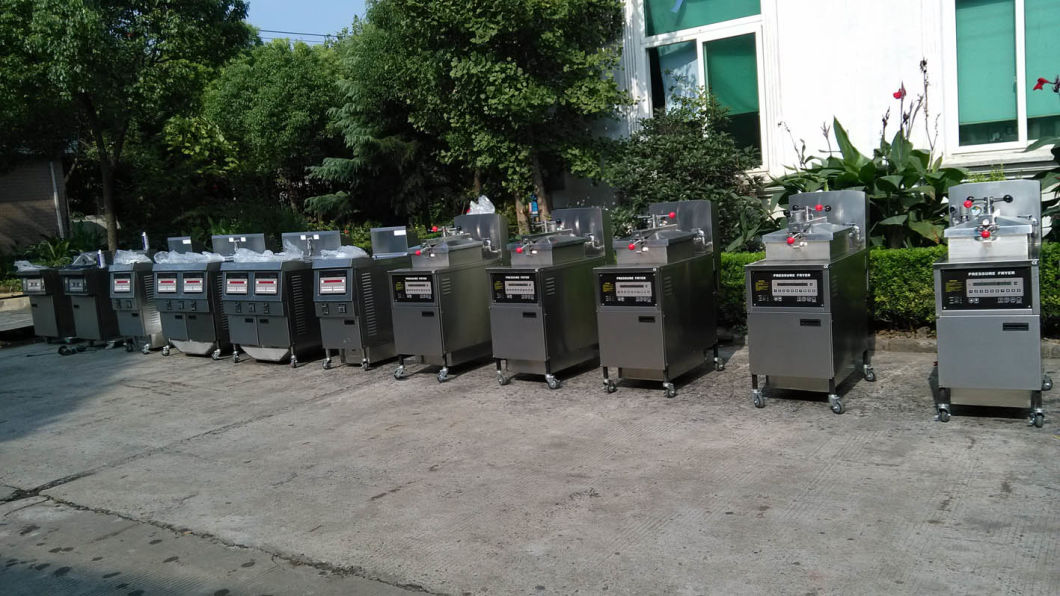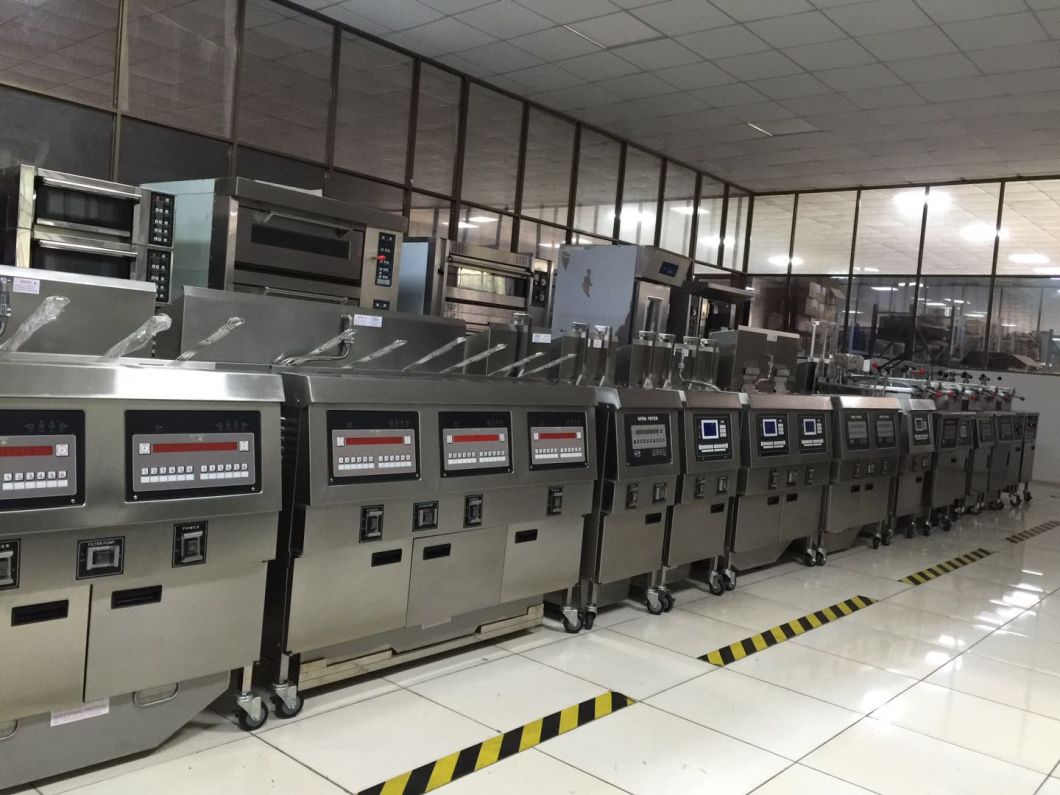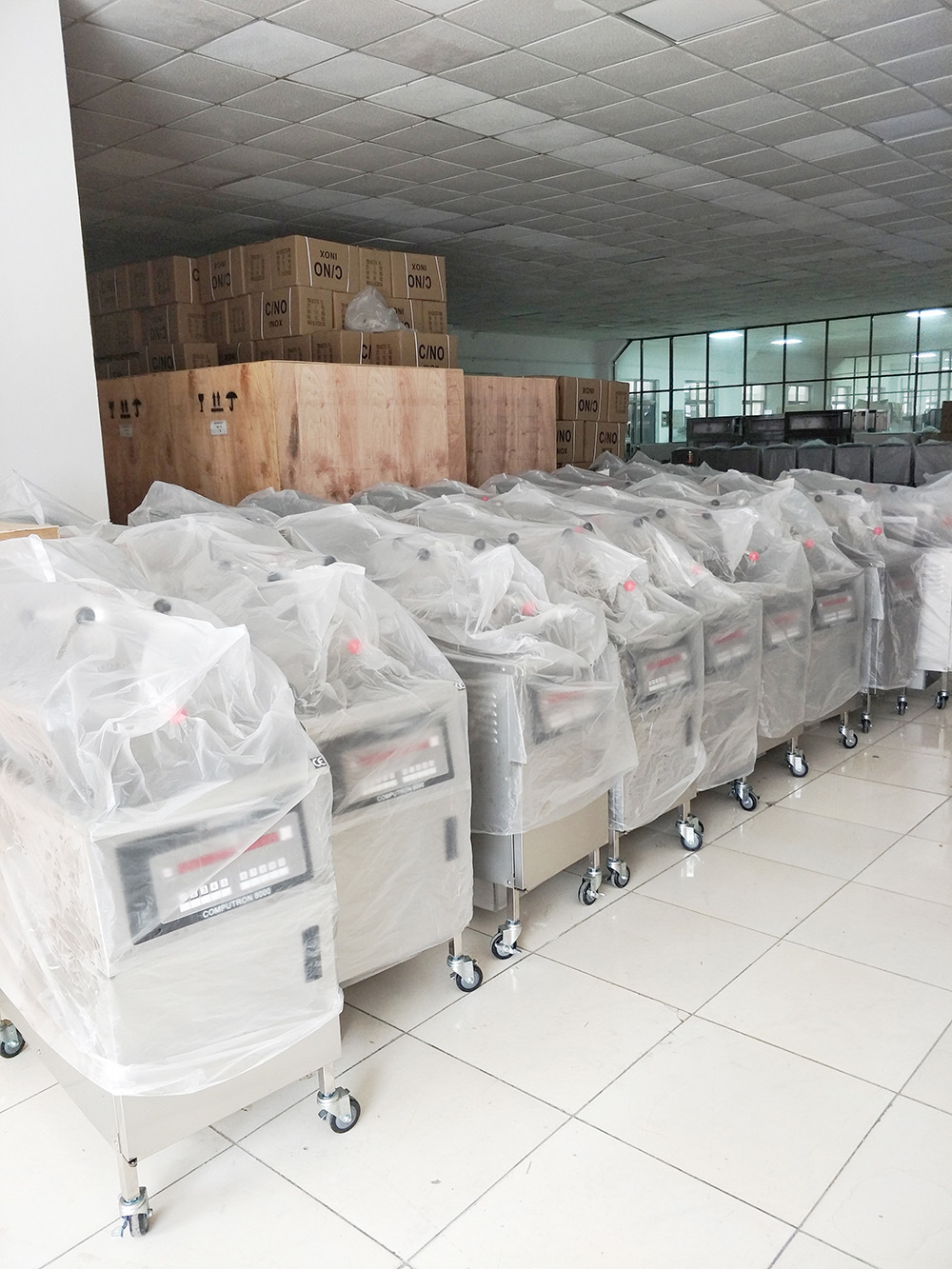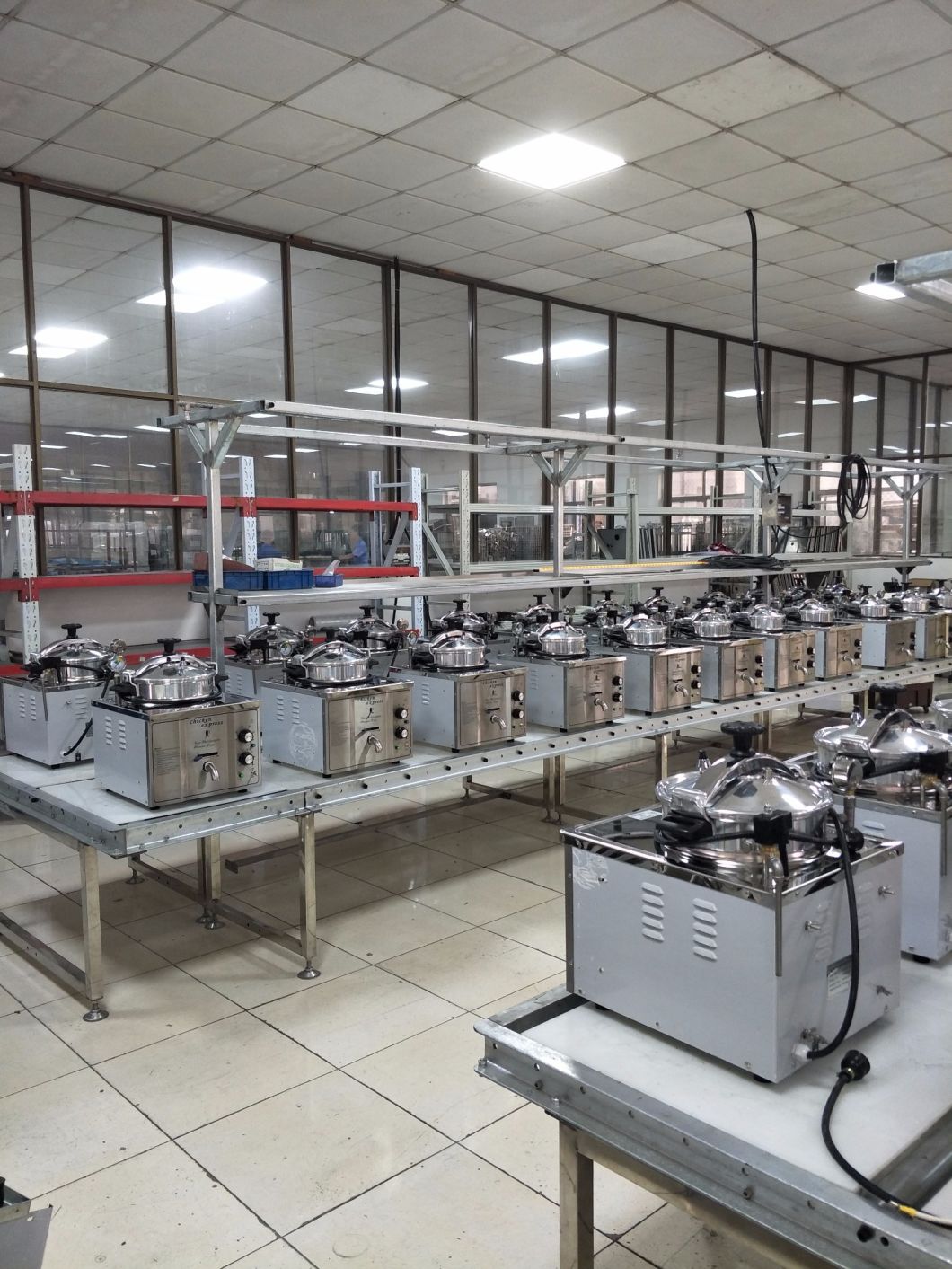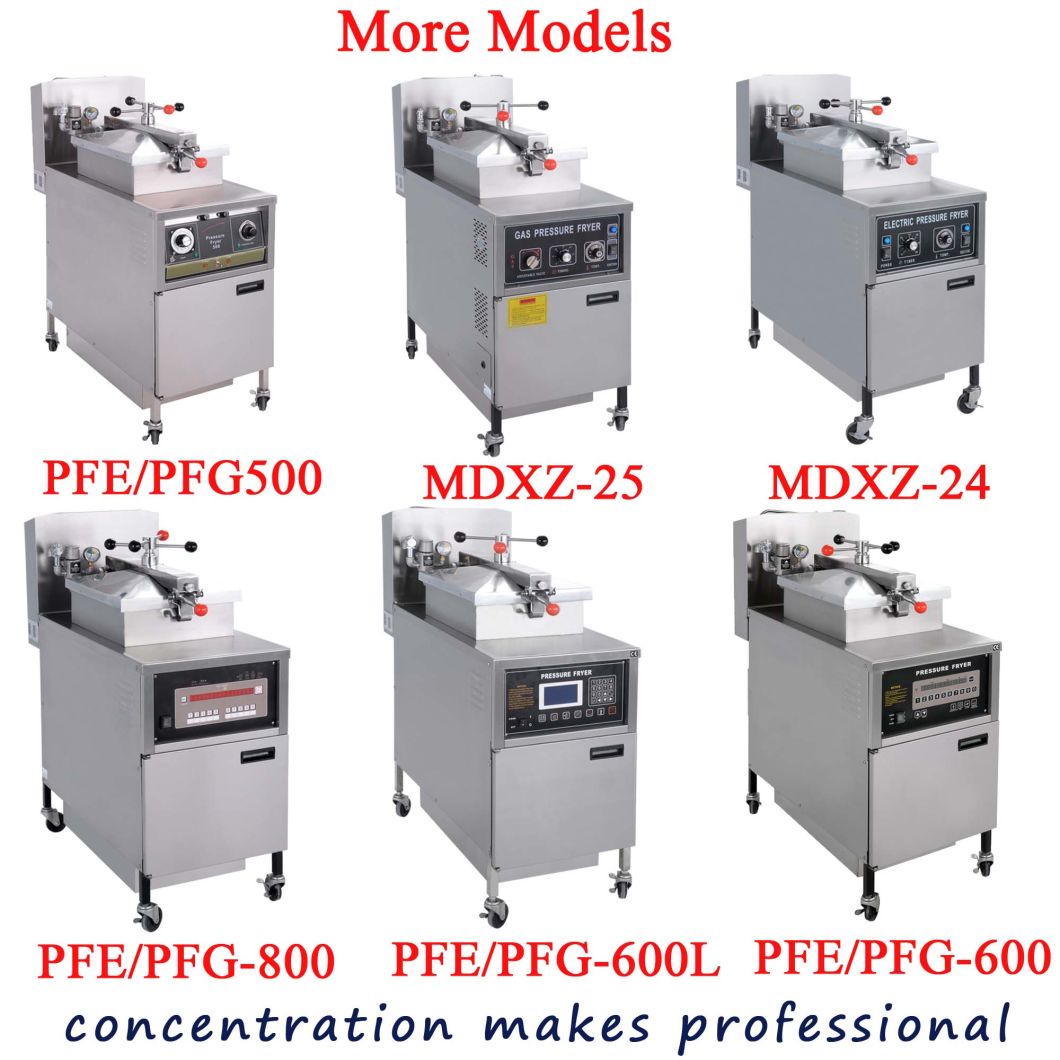 Packing & Delivery
Packing: 100% plywood case ,very safe
Delivery:by sea or aircraft
Loading period:within 2 days,up to your quantity
Loading port:Shanghai China
Payment terms: (30% as deposit. 70% before shipment) ,L/C, Glad to tell you that we have joined the Trade Assurance on Alibaba to protect your
payment to make sure that we deliver on time and manufacture quality products as required.
can be negotiated according to your convenience.
Factory and company
we are manufacturer and specialize in manufacturing bakery equipments,fast -food equipments ,
The main products are : electric/gas pressure fryers ;electric/gas pressure fryers , open fryers,juice machines,etc.bakery oven ,dough mixer etc.
we founded in 2007,and have got a big share in market with high technical strength ,have regular trades with over 45%of the countries and regions in the world.
we are manufacturer,so the products can be customized according to your demand ,and the unit price can be negotiated on the basis of your quantity.
Our Service
Pre-sale service:
1.relative market information and your inquiry is timely replied within 12 hours
2.Advice for equipment device
3.Customization is supplied depend on your demand
4. The voltage can be changed according to your choice.
After-sale service:
1. 5 years warranty, lifelong service and technical support.
2. Whole life's technical consultant of the machine.
3.Spare parts are provided anytime.