Bowl cutter meat bowl cutting machine sausage meat chopping machine
Bowl Cutter is designed to chop the meat or vegetable food processing machinery by our factory.It couldcut up the meat,vegetables,melons and fruit fast.So it could be used for stuffing.that machine adopted the worm wheal and worm to dead reduction drive,compact structure,That is a beautiful appearance,easy operation,high benefit machine.That is ideal food processing tool of hotel,restaurant,collective canteen,and food processing plant.
Features
1.Utilize the cutter rotating with high speed to cut the meat,condiment and additive into meat paste;
2.Have the most suitable combination of the cutting speed,pot speed and the distance between the cutter and rotating pot;
3.Manufacture with stainless steel.Carefully designed with excellent moving balance. Low noises;
4.Bowl adopts good quality stainless steel,with anti-overflow pan edge.Avoid flash overflow;
5.Controller is installed separately,with waterproof and moisture protection;
6.The processed meat is of good emulsification and best quality.
7.Blades are made of special materials and technology. It can be equipped with imported blades , rolling stainless steel pot , which can stop the materials overflow the pot.
8.Chopping bowl is double speed , which can cooperate with any speed .
How it works
1.turn on the main switch
2.press the low speed knives button(Knife -slow ),the indicator on.
3.press speed spin pot button( bowl start ),the spin pot run at speed.
4.According to the process press the high speed button(Knife -high ),the knives runs at high speed.
5.Press the high speed button.The spin pot runs at high speed
Technical parameters
Model

ZB-20

ZB-40

ZB-80

ZB-125

ZB-200

Capacity (L)

20L

40L

80L

125L

200 L

Power (Kw)

1.85 kw

6.25 kw

15 kw

23 kw

63 kw

Knife Qty

3

3

6

6

6

Speed (rpm)

1600/3300

1800/3600

200/1800/3600

200/1800/3600

200/1800/3600

Material

SUS 304

SUS 304

SUS 304

SUS 304

SUS 304

Main size
(mm)

770*650*980

1245*810*1094

2300*1020*1195

2400*1420*1300

2580*2400*1960
Model

Power

Electricity

Motor Speed

Pan Speed

Volume

G.W.

N.W.

Packing Size

Q-8

0.55 kw

110V/60HZ 230V/50HZ

1400 rpm

12 rpm

5.5 L

46.82 kgs

36.70 kgs

761x552x527 mm

Q-14

0.75 kw

230V/50HZ

1440 rpm

12 rpm

10 L

67.30 kgs

53.80 kgs

825x575x522 mm

Q-20

1.5kw

110V/60HZ 230V/50HZ
380V/50HZ

1400

12 rpm

24 L

125kgs

161kgs

1000*795*1085mm
Pictures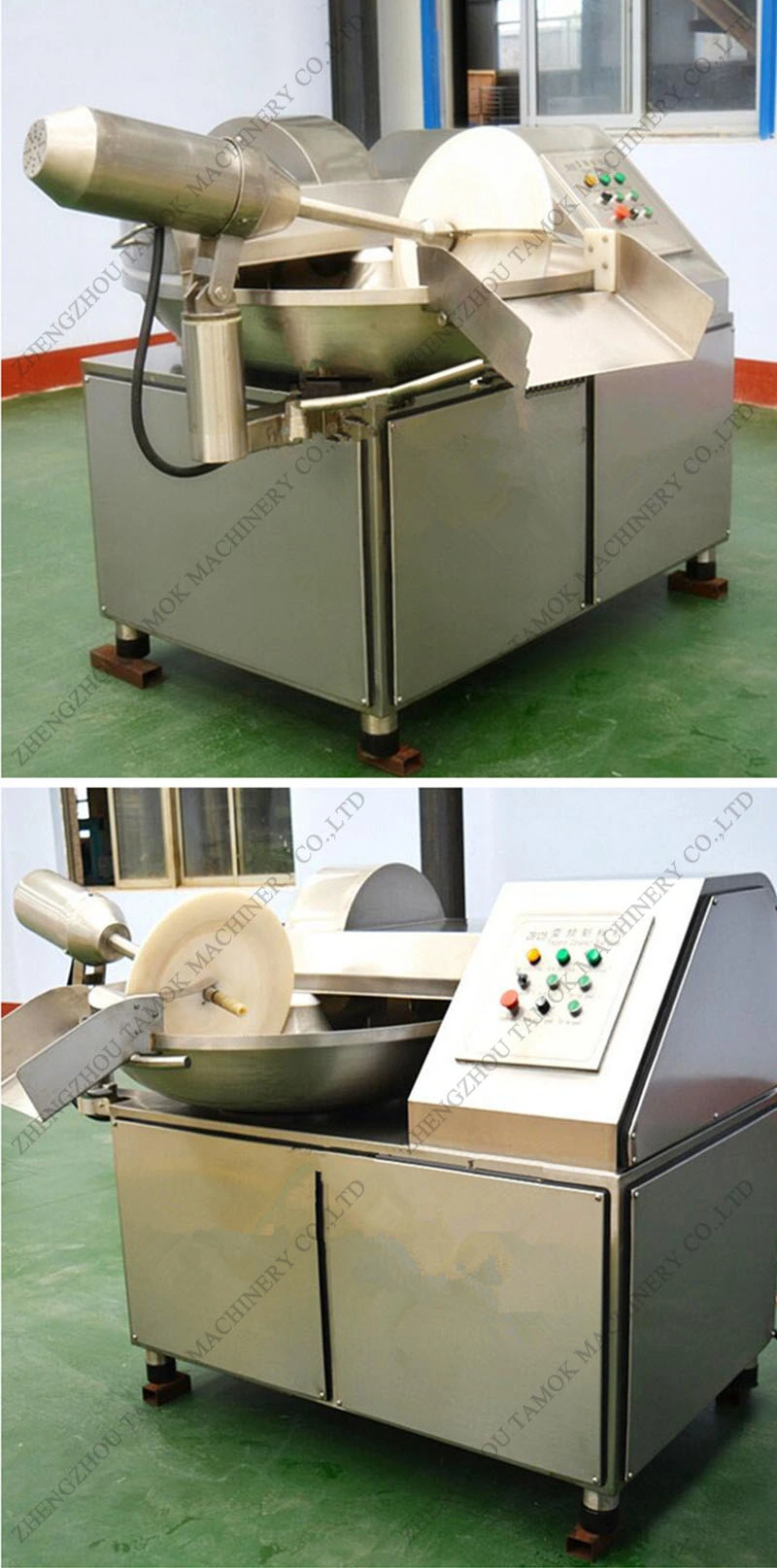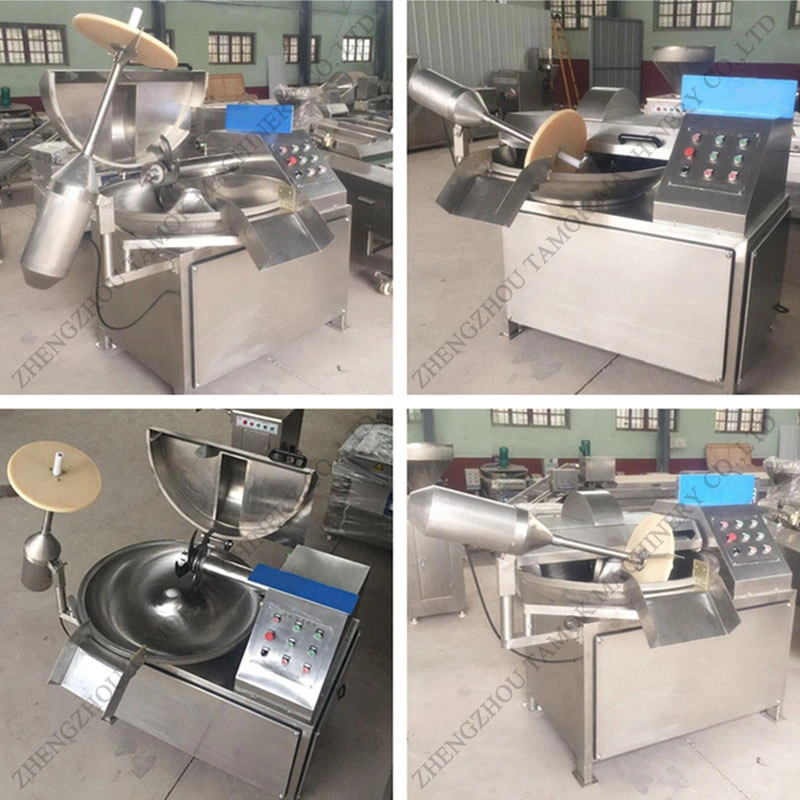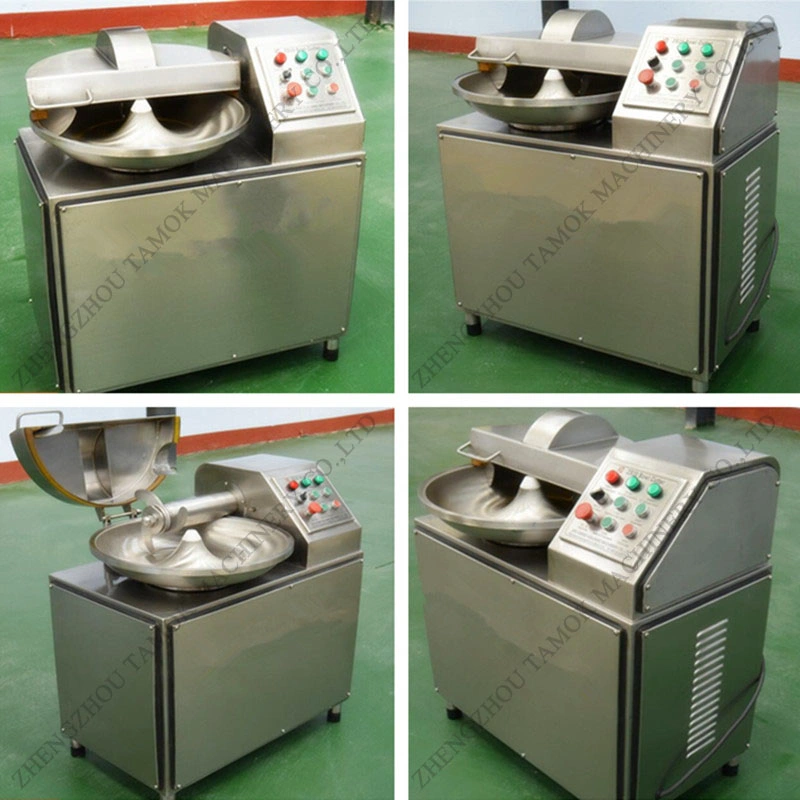 Blade details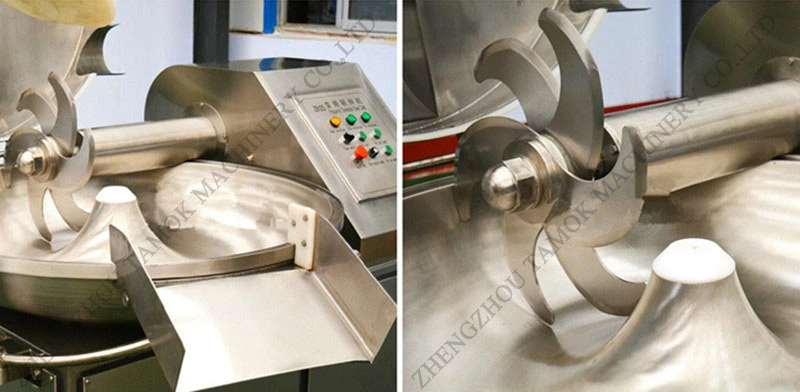 Product after chopping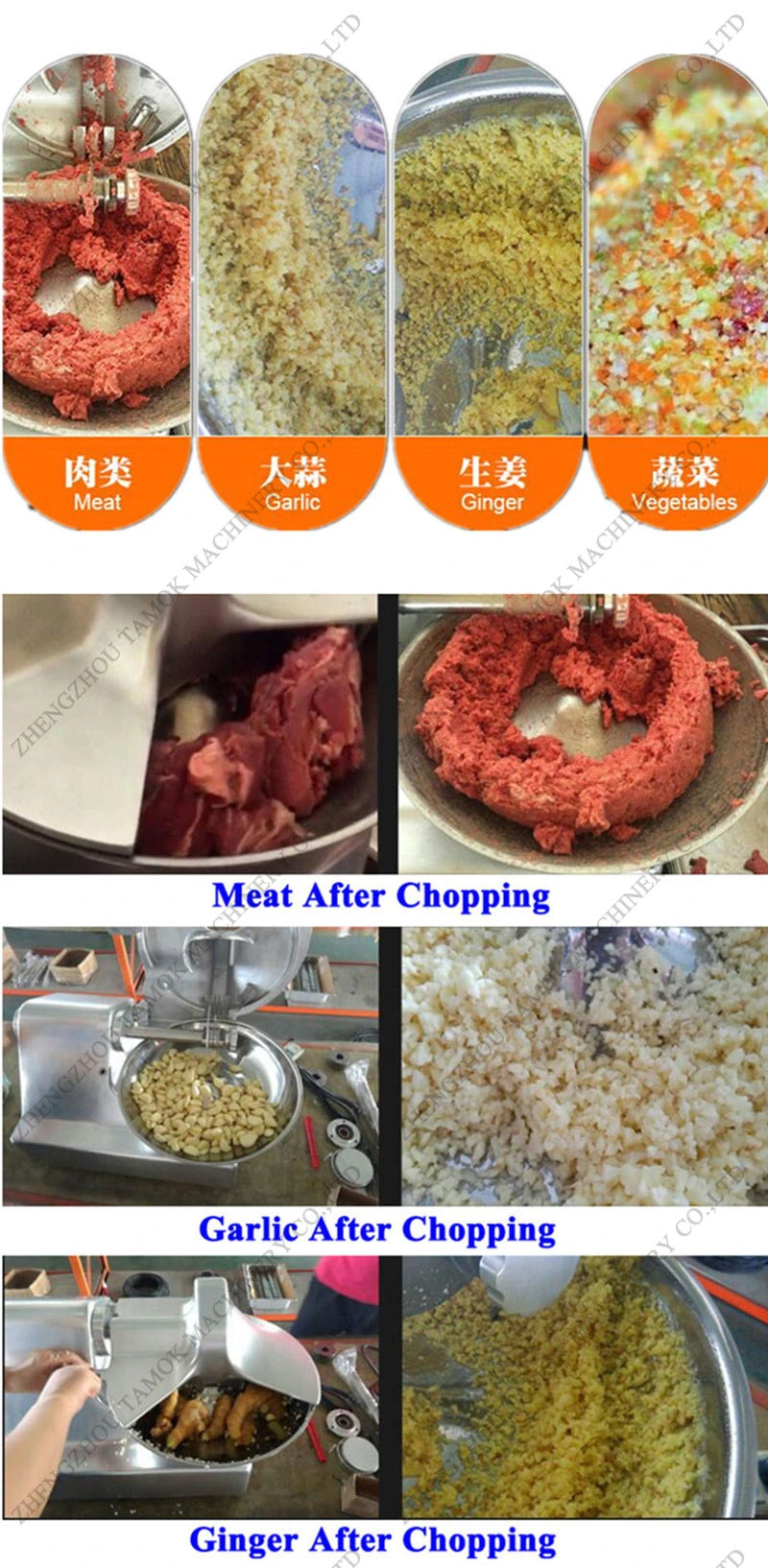 We also have meat dicing machine,meat slicer,meat mincer,meatball making machine,meat patty forming machine,etc,welcome to inquiry!